On this National Day of Observance for Canadians who died of COVID-19, we take time to pause and reflect, and also to pray:
Loving God,
You strengthen us in the most difficult times.
We trust in your abiding presence, and we know
that abide most deeply when we feel sadness or pain.
On this first anniversary of the pandemic,
we pray for those who mourn.
Hold them in your loving embrace,
and hold us, and everyone we love, in this time.
Help us, God, to abide in your love.
Help us to extend your love to others,
and help us speak words of comfort and hope,
in Jesus name, Amen.
This week: Join us (by Zoom) for our first "official" anniversary event, Sunday, March 14. Our guest will be the Rt Rev. Richard Bott, Moderator of the United Church. The Moderator will extend congratulations for 200 years and preach on John 3. We look forward to his message.
Sunday (March 14) is also our Church Council meeting at 12:30 pm. We will have a Zoom pause between 12 and 12:30, then the Council will meet and review material in preparation for our Annual Meeting on March 21.
Annual meeting? Church Council meeting? You'll need an annual report! Many thanks to Taye for putting the report together, and everyone who contributed a report or a statement. Taye has been colouring outside the lines this year, producing an exciting web-based report. Read it here.
Speaking of the Annual Meeting, it will take place on Sunday, March 21 at about 11.30 am. We will conclude worship and move directly into the annual meeting. Thanks in advance to Kathy for chairing the most unusual annual meeting in 200 years!
Time change! Just to add one more layer to Sunday, please remember to move your clocks forward by one hour some time overnight on Saturday. You will be thankful you did.
Concludes tonight! Join our study tonight (Thursday, March 11) at 7 pm as we conclude a four-part introduction to scripture (by Zoom). We will explore major themes, keys to understanding, and some well-loved passages. Each session will be approximately an hour. A Zoom invitation will be sent this afternoon. This week we will focus on "The Bible as Scripture."
The Outreach Committee will meet (by Zoom) on Thursday, March 18 at 7 pm. Please note this is change from the originally scheduled date.
100 Cards for 100 Years! Nancy Brett, a former member of Westminster has send along a fun request. Her father, Keith Brett, will be celebrating his 100th birthday on June 8. With COVID restrictions, a party is not possible, and so Nancy is hoping 100 friends will send birthday cards to Keith. Fun fact: Keith and Shirley were the first couple married in the new church at 69 William Street! Cards for Keith can sent to Elinor Brett/Rye, 69 Pine Park Blvd., Everett, ON L0M 1J0
Zoom worship continues! Join us this Sunday (March 14) beginning at 11 am. You will still receive the now traditional 8 am service by email. However, you can now watch a live version of the same service on your computer or device, followed by a time of fellowship. Like this past Sunday, you will be greeted by a host as you arrive (we recommend five or so minutes early) and have the opportunity to remain on the call for "coffee time" after the service.
Will all Zoom invitations, there is an option to join by telephone. Here are some instructions:
1. To join by phone, choose a local number from the "Dial by your location" section of the Zoom invitation.
2. Dial one of the 647 numbers and key in the Meeting ID when prompted, followed by the # key.
3. Ignore the request for a Participant ID and press # again.
4. Add the meeting Passcode and press # (once in the meeting, press *6 to mute and unmute)
Thanks to our Zoom hosts (Faith, Kathy, Joyce, and Kerri) as well as Jenny and Heather for making our weekly worship by Zoom possible.
Just announced: There will be a spring version of Sell Your Talent, with crafts, preserves, baking, and even an Easter CD. Do you have a talent to share? Please email Michael.
The Church Council Executive continues to monitor the financial picture at Central. PAR is a blessing for us, along with those who have mailed in their offering or made a contribution online. We encourage you to help in any way you can, and we will even send someone to pick up your donation if you can't get out to the mailbox. We thank you for your continued support. The mailing address is 1 King Street, Weston, Ontario, M9N 1K8 or you can give to Central online with CanadaHelps.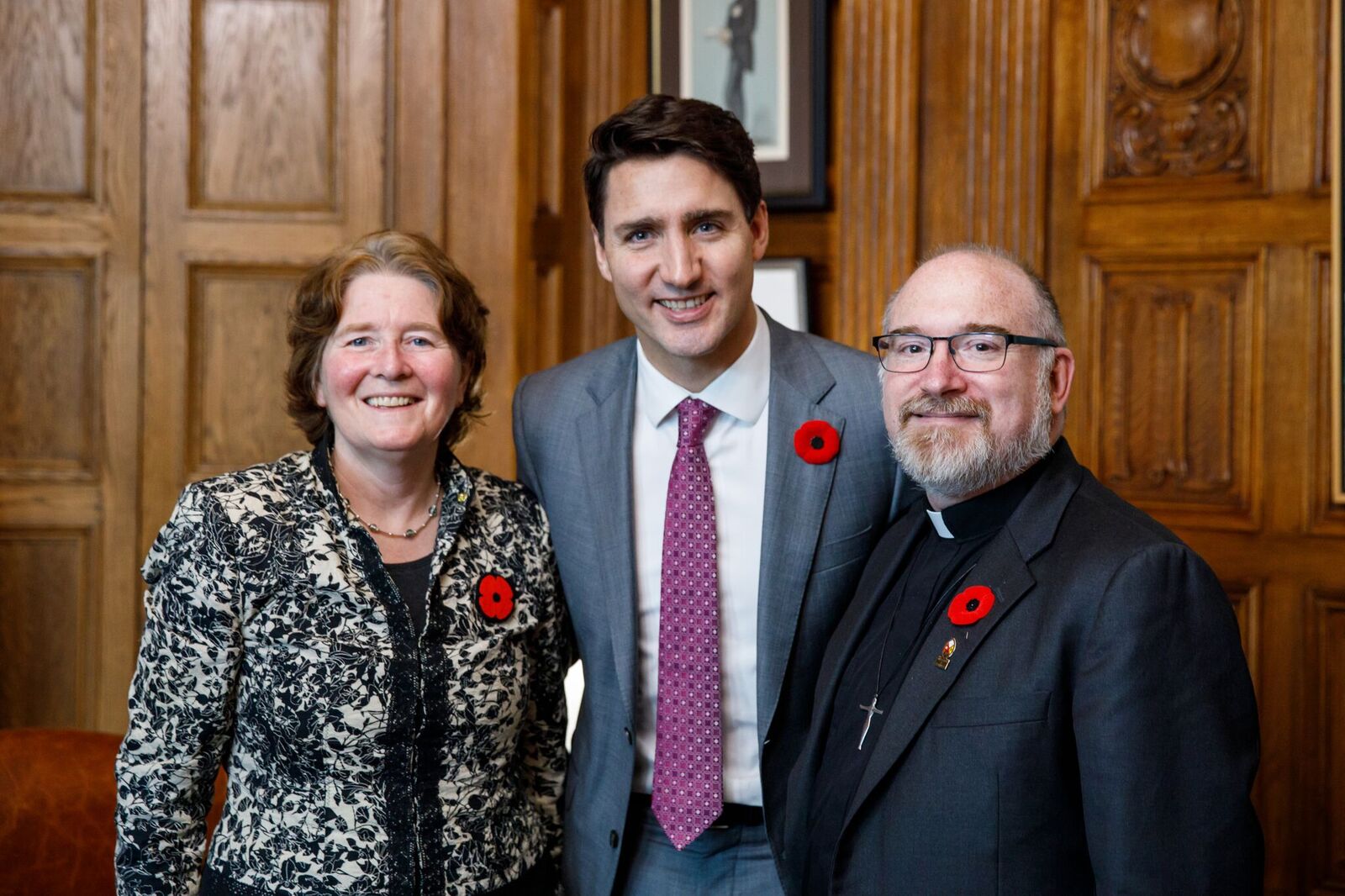 Worship at Central
Worship is currently online only. If you receive this blast, you will also receive an online service, around 8 am on Sunday. The email will include a link to the 11 am service by Zoom.
Readings this week:
Psalm 107: "O give thanks to the LORD, for he is good; for his steadfast love endures forever."
John 3.14-21: "For God so loved the world that he gave his only Son, so that everyone who believes in him may not perish but may have eternal life."
Read last week's sermon. Did you miss a service, or misplace the link? Our services remain online for you to review and enjoy. Click oneking.ca/wp to visit our worship site.
More Announcements
Tax receipts were mailed two weeks ago. Many thanks for your generosity and dedication to Central.
The Upper Room has arrived. If you would like a copy, speak to Terry (416-417-1224) and he will send one out or arrange a time for pick-up.
Central at 200
Part of our celebration is to catalog the history of Central and the congregations woven into our fabric. Earlier this year, Marlene, Sylvia, Kerri, and Kevin assisted in transcribing and digitizing our existing history books, from 1971 and 1996. Today we begin presenting highlights. This excerpt is found in the book "From Methodist Episcopal and Wesleyan Methodist to Central United" (1971) by Stanley Musselwhite:
During the months when these changes and additions were being made the Congregation worshipped on Sunday mornings in the Fox Theatre, across Main Street and a little north of King Street. This accommodation had also been used during the 1938 reconstruction when it was known as the Weston Theatre. It was demolished to make way for the new Federal Building erected on the site in 1963.
During the week following the dedication service, a Congregational Dinner was held on Wednesday, October 2nd. In the Church Hall which was then dedicated by the Rev. R. E. Spencer. The General Chairman was Mr. J. R. H. Morgan, then President of the Men's Club. Greetings were brought by the Rev. A. Borland of the Weston Ministerial Association, The Rev. W. Shaver, Chairman of Toronto West Presbytery, and Mayor Harry Clark of Weston. An address was given by Mrs. Jean Newman, a Controller of the City of Toronto. Three former ministers of Central attended: the Rev. E. H. Toye and one of his sons; the Rev. H. E. Wellwood (since deceased), and the Rev. and Mrs. E. B. Eddy. (Dr. Eddy retired from a Windsor pastorate in 1969). The late Rev. Harry Pawson whose length of pastorate (11 years) has been exceeded only by Mr. Spencer's 13 years, and who exchanged pulpits with Mr. Eddy at Oakville in 1947, was represented by his youngest son, David. A Youth and Family night was held on Friday, October 4th. Participation in World Communion on Sunday, October 6th. completed dedication week. On this occasion a large number of new members were received into our fellowship. The special speaker was the Rev. K. H. Cousland, Principal of Emmanuel College.
Along with most if not all of the Methodist congregation in Canada the Weston Church entered the United Church on June 10th, 1925. This new body was composed of the Methodists, Congregationalists and somewhat better than fifty percent of the Presbyterians throughout the country. They had decided for or against union by a majority vote of their individual congregations. There were at the time two Presbyterian Churches in Weston: one "Weston Presbyterian" on Cross Street, and the other "Westminster Presbyterian" on Main St. They shared a common history and heritage and when the time came to decide whether or not to join the union, the former retained allegiance to their old affiliation while the latter cast its lot with the new church. Some exchange of members took place as the result of the decisions reached, with Central United (the new name chosen by the former Methodists) gaining a few in the process.
Minute for Mission
Worth a Look
Travel the world, one bowl at a time, with 20 of the world's best soups.
About this Blast
Members and friends receive this blast every Thursday. To share an announcement or unsubscribe, email cuc@bellnet.ca
Territorial Acknowledgement
Our location on the historic Carrying Place Trail (Weston Road) reminds us that we meet on the traditional territory of the Huron-Wendat, Petun, Seneca and, most recently, the Mississaugas of the Credit. We hope this ancient path will be a symbol of our desire to walk with Indigenous peoples in a spirit of reconciliation and respect.
Contact Us
Central United Church, 1 King Street, Weston, ON M9N 1K8 | Phone: (416) 241-7544